Café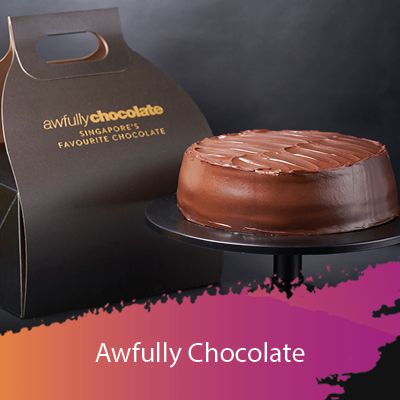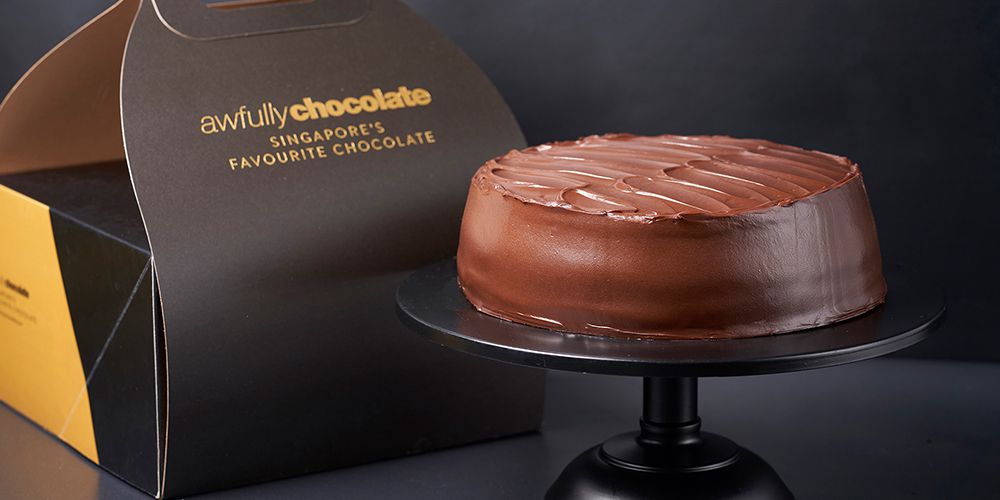 Satisfy your chocolate cravings with a choc-laden treat from Awfully Chocolate. For banana fans, indulge in a comforting slice of Chocolate Banana Cake ($38), moist dark chocolate cake with two layers of freshly-mashed pisang mas. Other signature treats include the good-for-every-occasion All Chocolate Cake, made with moist layers of dark chocolate and airy sponge, plus a delish cup of Hei Ice Cream, a luscious dessert churned with Belgian Chocolate and 100% Dutch fresh milk.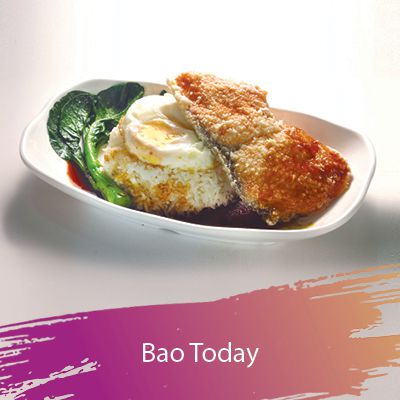 Take a break from the daily grind and enjoy al fresco dining at this popular dim sum café offering more than 30 types of Chinese delicacies. From freshly-baked meat buns to tasty dumplings, and rice dishes like Teriyaki Salmon Fillet Rice, the eatery offers a culinary experience that's tasty yet easy on the wallet.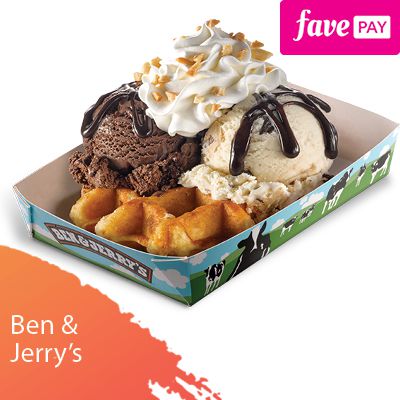 There's always space for a Ben & Jerry's ice cream treat! For waffle lovers, try the Double Belgian Waffle ($17.90). This freshly baked Belgian waffle comes with not one, but two flavours of ice cream topped with hot fudge or caramel sauce, as well as fresh whipped cream and sprinkles. Indulge in this euphoric treat today!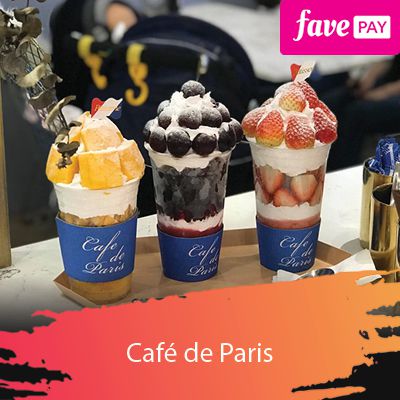 If there's an almost guilt-free dessert worth trying, it's the Sweet Bonbon (from $13.80) at Café de Paris. Delight in this refreshing, easy-on-the-waistline sorbet, topped with your choice of fresh fruits and non-dairy whipped cream imported from Korea. For tea lovers, the quaint open-concept café offers an impressive selection of Specialty Teas including Earl Grey, Mint, Wild Berry, Chamomile and Jasmine Green Tea. Pair your cuppa with a slice of cake of your choice in the Specialty French Tea and Cake Combo Set ($16.40).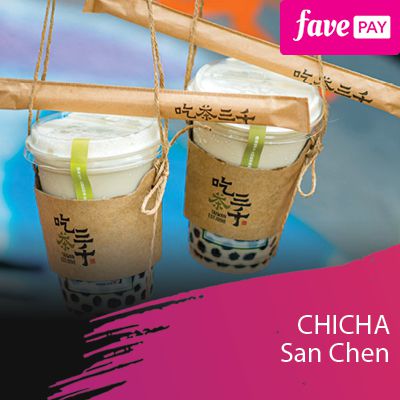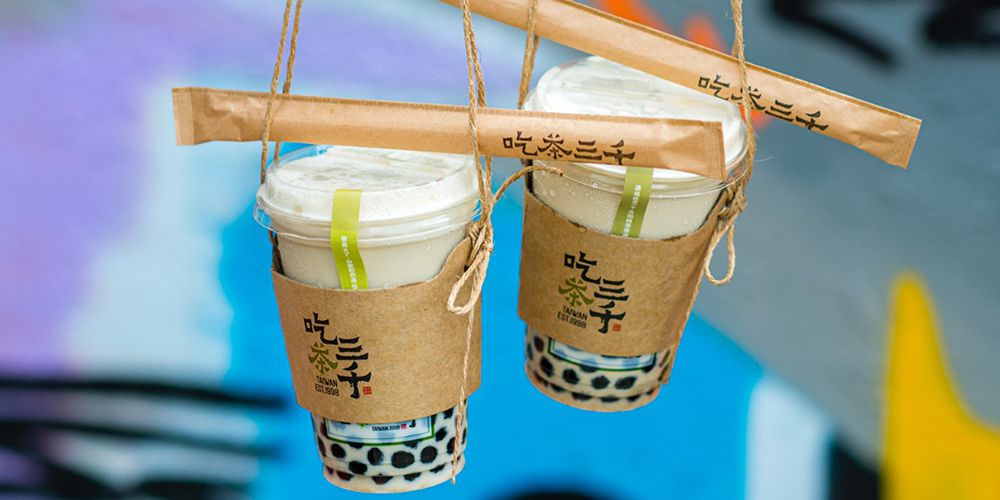 Can't get enough of bubble tea? Make a stop at Taiwan's CHICHA San Chen, which is known for blending its traditional tea (brewed with a special Teaspresso machine) with milk or juice to create unique flavours. Bestsellers include Bubble Milk Tea ($4.50), made with in-house formulated cream topped with larger-than-usual caramel-flavoured bubbles; Cassia Black Tea with Mousse ($4.70), that has a full-bodied toasty flavour, and Fresh Milk with Brown Sugar Bubble ($5), made with decadent brown sugar caramel, fresh milk and brown sugar bubbles.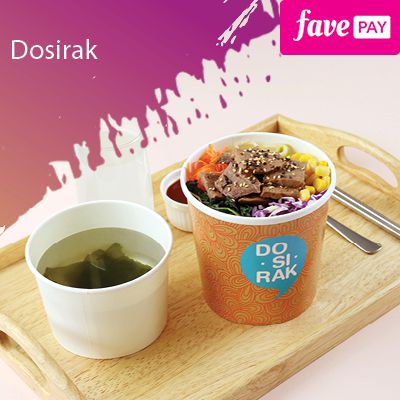 Create the perfect Bibimbap meal at Dosirak by choosing your own mains, sides, bases and sauces. Try the Beef Bulgogi Bibimbap ($9.90), featuring juicy, slow-cooked beef in a classic pear-sweetened marinade, served on fluffy Korean rice, and accompanied by your choice of five vegetable sides. Another cult fave is the spicy, savoury, tangy and creamy Kimchi Tofu Bibimbap ($7.90), prepared with delicious homemade kimchi and high-grade premium tofu, and served with your choice of five vegetable sides and Korean rice.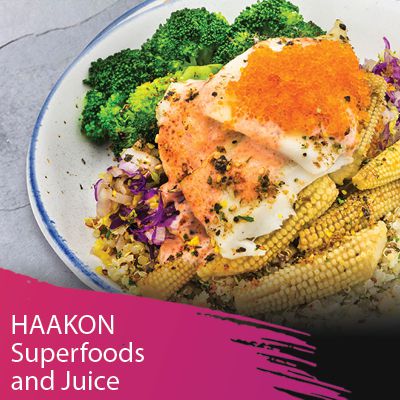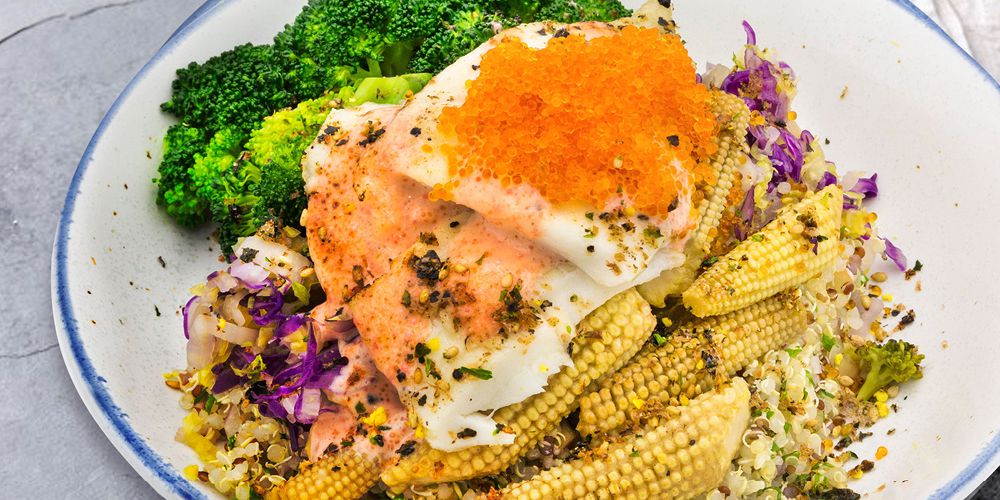 HAAKON Superfoods and Juice
B2-14 & 53/53A
Embody the Scandinavian lifestyle by enriching your body with nutrient-packed meals at HAAKON, a café that serves a variety of salads, protein-filled grain bowls, open-faced sandwiches, freshly-pressed juices and healthy acai bowls. The star dish here is the Mentaiko Fish & Quinoa Bowl ($15.90), made with grilled dory fillet, seared mentaiko mayo, tobiko (fish roe), broccoli, baby corn and quinoa.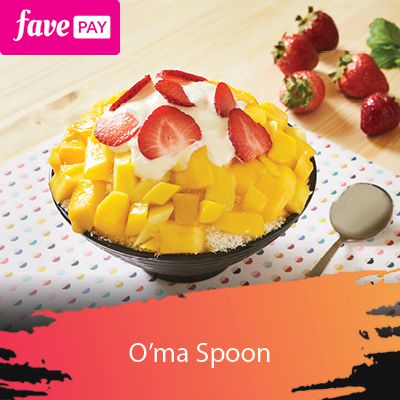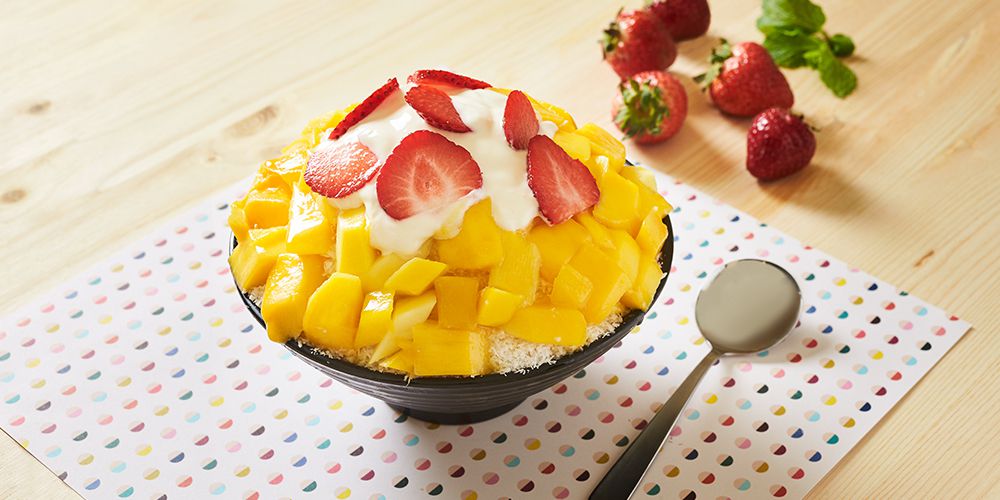 Perk up with a frosty bowl of milk snow bingsu at this contemporary Korean dessert café. If you love mango, then you're in for a treat as O'ma Spoon now has a complete mango-themed menu to enjoy. Check out the Yogo Mango Bingsu ($18.90), featuring a mixture of mangoes and strawberries plus Greek honey yogurt on fluffy milk-flavoured shaved ice.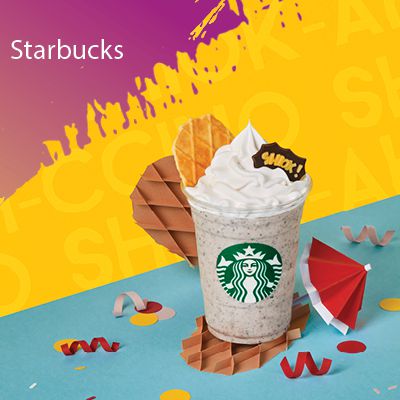 Make the most of the National Day festivities by enjoying uniquely Singaporean flavours at Starbucks. From shiok eats like Hainanese Chicken Rice Quinoa Salad and Laksa Croissant Bowl, to the adorable Starbucks wafer cheesecake renditions of the iconic Singaporean ice cream sandwich, plus a new Shiok-ah-ccino Frappuccino, there's something for every patriotic Singaporean to relish.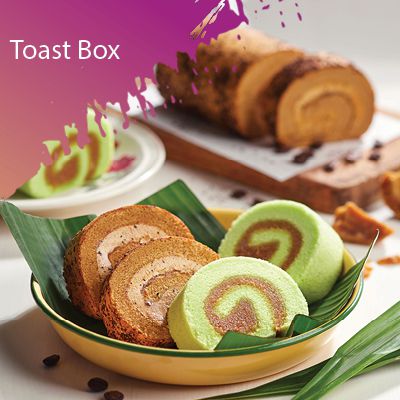 Celebrate our nation's 54th birthday with limited-edition roll cakes at Toast Box. 'Let The Good Times Roll' stars Kaya Coco Roll ($2.20), made with fragrant kaya, grated coconut and gula melaka, and Kopi Gao Gao Roll ($2.20), an aromatic coffee sponge cake bundled up with luscious coffee custard cream. Make it a set with a cup of Medium Hot Kopi or Teh for just $4.30. For a limited time only. While stocks last.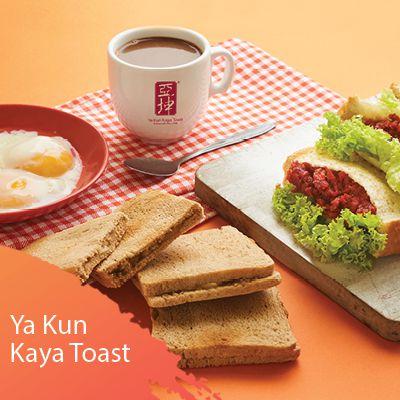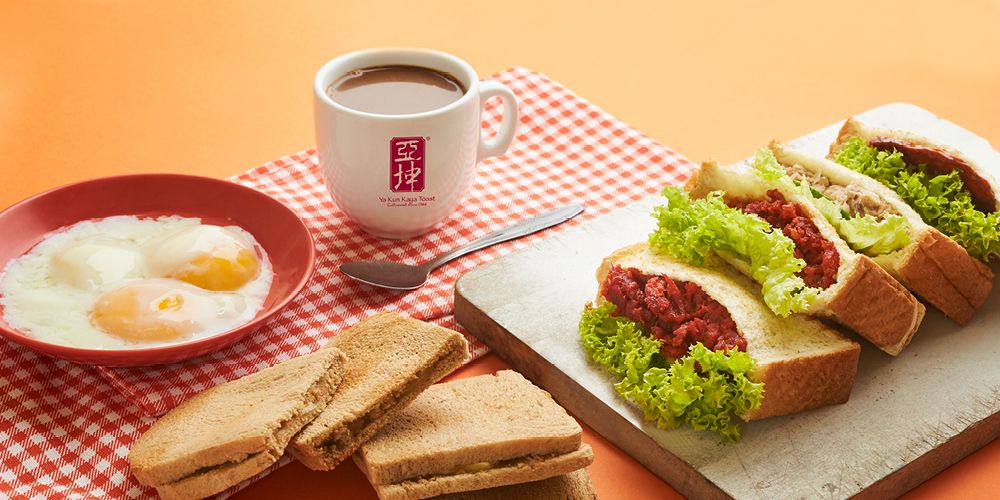 Ya Kun Kaya Toast
01-32 to 34
Start your day with a traditional Kaya Toast with Butter Set ($4.80) from Ya Kun. This humble meal consists of crunchy brown toast slathered with the well-loved coconut egg jam, plus runny soft-boiled eggs and Nanyang-flavoured coffee or tea. For something more cosmopolitan, try the Signature Toastwich Series ($4 each) — hot pocket sandwiches filled with Western or Asian fillings like chicken char siew, fish otah, chicken rendang and tuna mayo.
Fast Food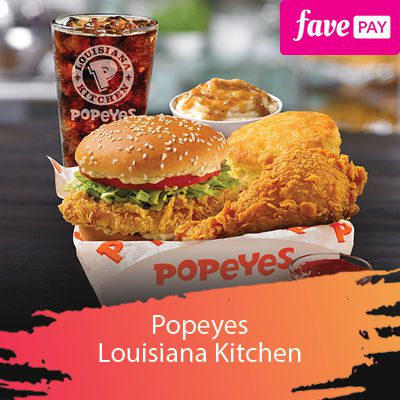 Popeyes Louisiana Kitchen
B2-16 to 19
Sink your teeth into Popeyes's Cajun Fried Chicken, marinated for at least 12 hours till it's bursting with bold Louisiana flavours. Enjoy the five-piece Family Bundle ($13.90) — mild or spicy — by mixing and matching your favourite chicken parts. If you prefer the best of both worlds, then order a Chicken & Burger Box ($9.50), that includes a succulent piece of chicken and a crispy chicken burger slathered with your choice of spicy Cajun pepper spread or creamy Creole sauce.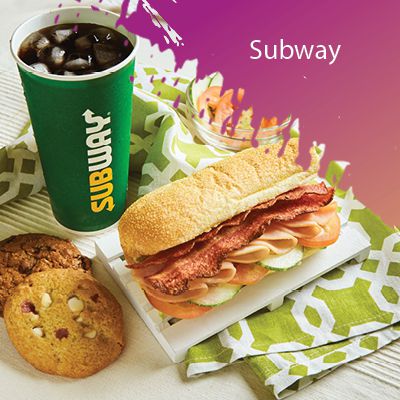 Dine-in or take-out a satisfying six-inch or foot-long sub with toppings of your choice from this halal-certified outlet of Subway. The Subway Melt Set, which comes with a regular soft drink and choice of two cookies, is a hearty option. It's crammed with slices of turkey ham, chicken ham, crispy turkey bacon, melted cheese and your choice of veg and sauce.
Food Specialties
1855 The Bottle Shop
B2-44/45
Be spoilt for choice with 1855 The Bottle Shop's curated selection of over 1,000 premium wine and spirit labels. Savour the spirit of Singapore, encapsulated in a stylo-mylo bottle of Tanglin Orchid Gin ($115). Having won the prestigious Silver Award at the San Francisco World Spirits Competition, this gin represents an outstanding made-in-Singapore spirit that shows refinement and finesse, as well as complexity. If you're looking for a good bottle of red, try the Two Hands Sexy Beast Cabernet Sauvignon 2017 ($55). Fresh and buoyant with a sweet fruitiness followed by complex notes of bay leaf, balsam and dried rosemary, this Australian blend is full of character and personality.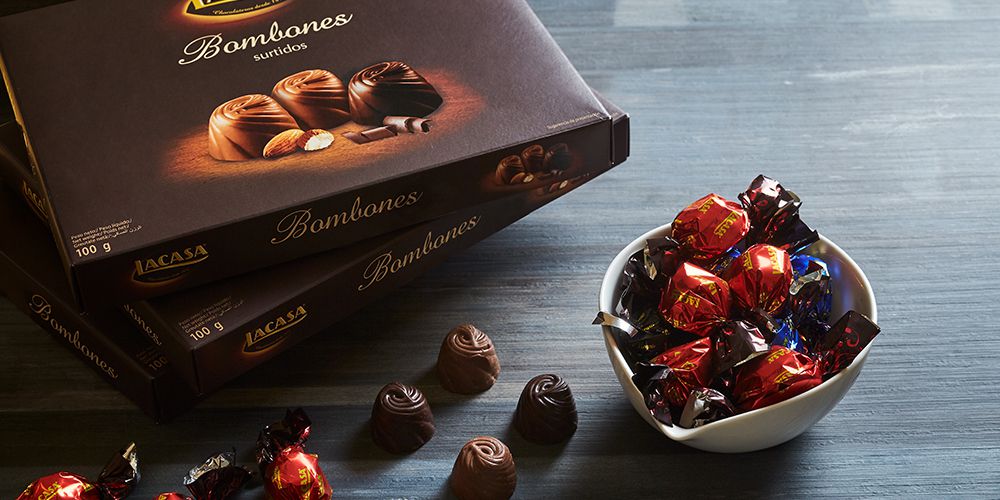 From chocolates to delightful bonbons, it's impossible to say no to sweet indulgences from Candy Empire. Pamper your palates with an assortment of individually-wrapped chocolates by Lacasa Bombones Surtido ($5.80 per box). These made-in-Spain confections comes in three flavours: Milk Chocolate pralines with almond and hazelnut; Soft Milk Chocolate and Dark Chocolate.
Chocolate Origin's Cuppa Lava Cake ($5.50) features the classic pairing of oozy warm chocolate cake and rich vanilla ice cream served in an awesomely convenient cup format. What's not to like?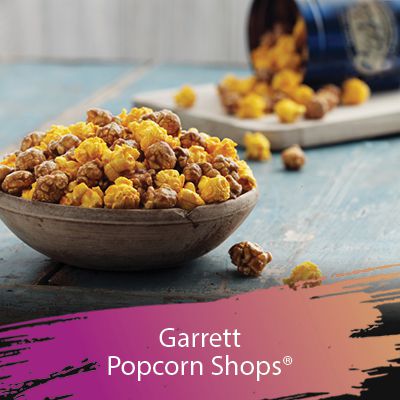 Garrett Popcorn Shops®
01-38
Sometimes, all you need is good old-fashioned popcorn from Chicago's Garrett Popcorn. Enjoy a bag of gourmet goodness using non-GMO kernels that are hot-air popped and enriched with flavour in copper kettles. Garrett signature flavours include the CaramelCrispTM (which can be paired with nuts), CheeseCorn, Buttery (a vegan treat), Plain, or the famous Chicago Mix® which blends the sophisticated sweetness of CaramelCrispTM with the savoury goodness of CheeseCorn. Because good things take time, Garrett Popcorn is hand-crafted in small batches throughout the day for ultimate freshness.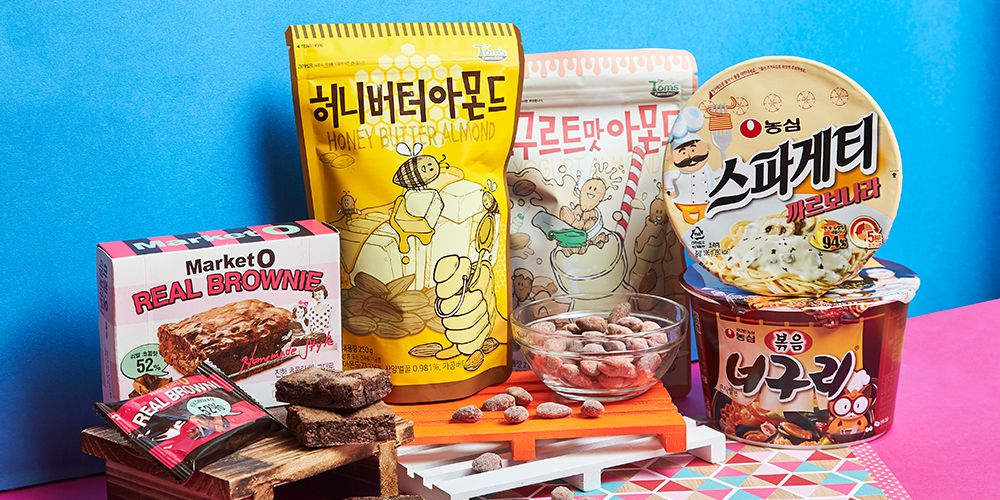 Head to this specialty store selling popular Korean snacks, groceries, authentic ingredients, beverages and more. All-time favourite snacks include the addictive Honey Butter Almonds ($13.70), Yoghurt Almonds ($10.40) and Real Brownie ($4.70).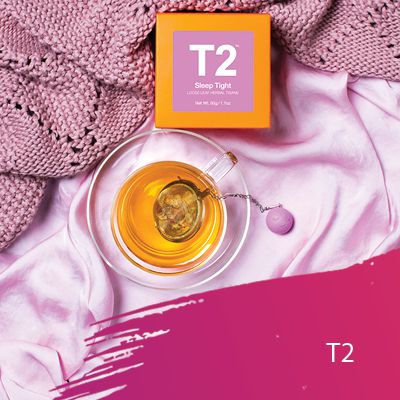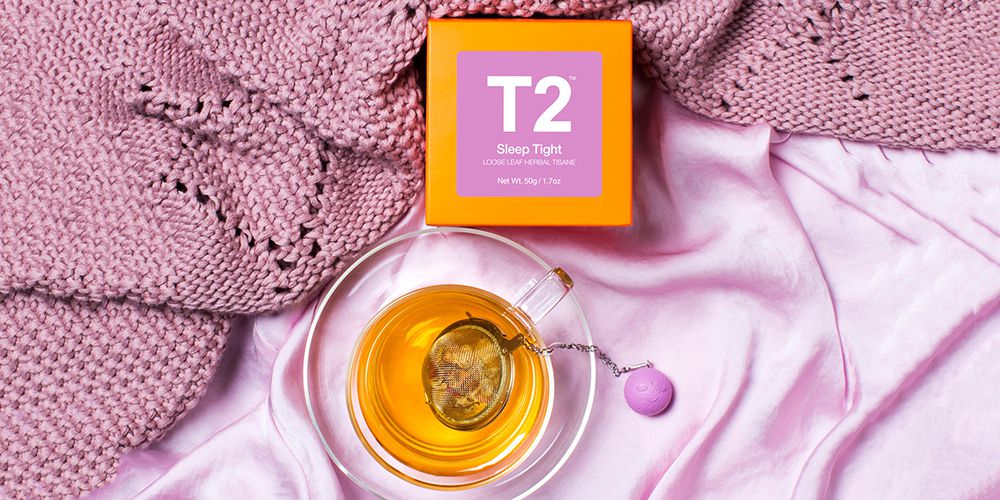 Move over chamomile, here's a tea blend from tea atelier T2 that will lull you into a state of nighttime bliss. Sleep Tight Tea (from $17) is a citrusy bedtime essential, made from lemon balm, lavender, jasmine blossoms and rose petals. Its ingredients are said to have calming effects. Make this the first step in your bedtime routine.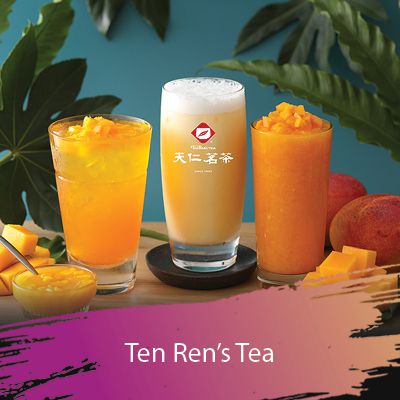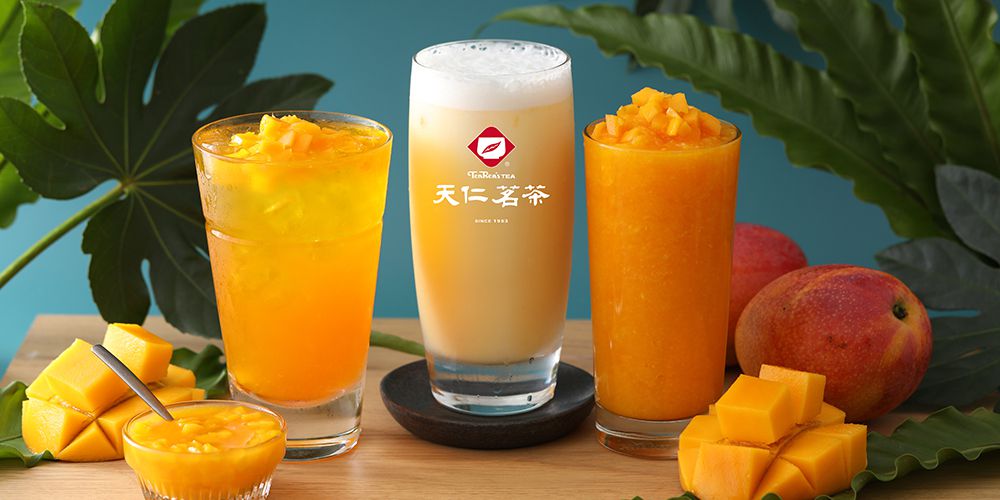 Fresh fruit teas are all the rage now and available at Ten Ren's Tea from Taiwan. New to the menu is the Mango Tango tea series made with freshly-cut cubes of mango blended with Ten Ren's homegrown Jasmine green tea. The series includes the Mango Green Tea (from $5), Mango Green Tea Latte (from $6.50), and ice-blended Mango Tea Cooler ($6).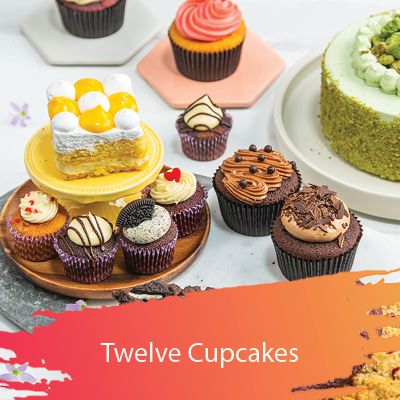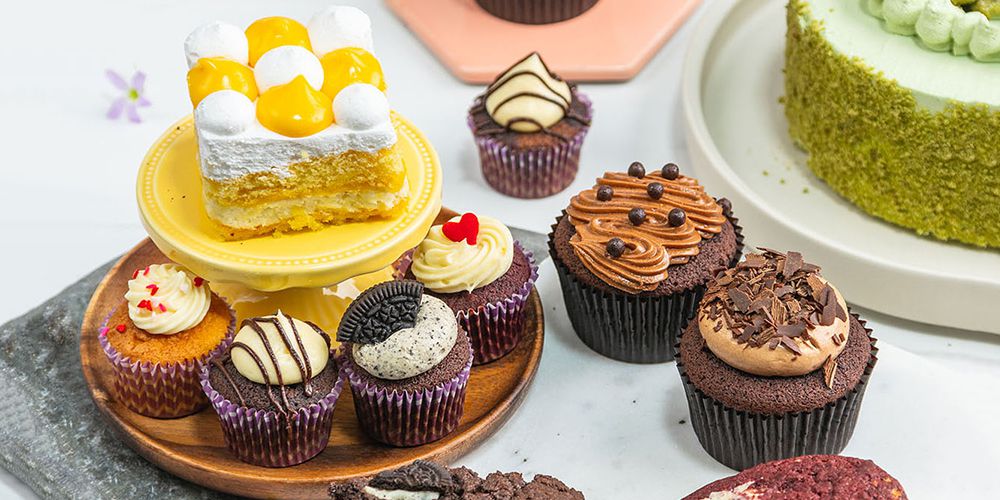 The perfect treats to bring to a party, cupcakes ($3.70 each) from Twelve Cupcakes are baked fresh daily and come in a variety of delectable flavours with seasonal creations added regularly to the menu. The bakery also offers other delicious bakes such as fondant cakes and yummy cookies. All the desserts here are halal-certified.
Food Court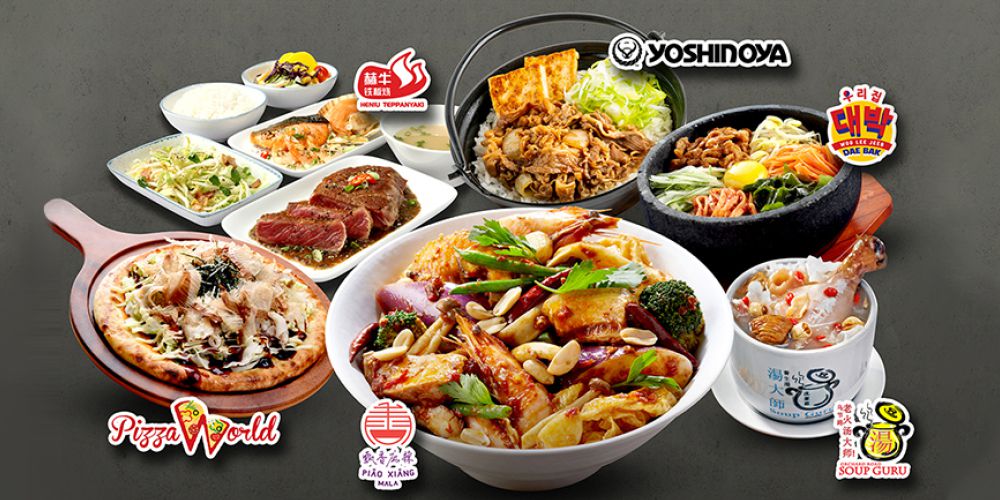 Food Republic
05-01 to 03
Food Republic brings together the best of hawker and restaurant fare under one roof. From hearty pizzas from Pizza World to colourful mala bowls from Piao Xiang Mala and nourishing soups from Soup Guru, the hip food court continues to hand-pick reputable hawkers to showcase the authentic local flavours that people love, while providing an immersive experience for all the senses. This includes the 'live' cooking displays at each stall's open-kitchen concept.